MEDIA CIRCUS MOLESTATION DRAMA
My obsession with '70's made-for-TV movies sometimes creeps into the following decade – especially when those films focus on the behind-the-scene drama of a TV news department. 1986's News At
Eleven is the godfather of that genre. It hit TV screens just a year before  Holly Hunter's TV News comedy Broadcast News arrived in theaters. And while there is certainly no lack of made-for-TV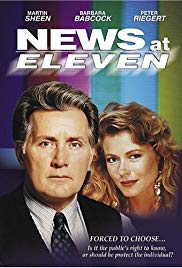 ansgt in this little gem, there are plenty of cliche characters lurking in the newsroom.  Martin Sheen heads the cast as Frank Kenley, an aging major-market news anchor who takes a pay cut to move to San Diego, bringing with him nothing but his integrity. His boss, News Director Eric Ross (Peter Riegert) will stop at nothing to turn his loser newscast into a hit TV show, including hiring blonde bimbo Christine Arnold (Sheree J. Wilson) as Frank's aggressive co-anchor who's naive to the ways of news breaking. The plot hits home for Frank when his daughter's bestee is allegedly one of a number of students molested by high school drama teacher Eugene Silas (Christoper Allport).
What follows is a story Ross thinks his station can own at any cost. But he'll have to destroy his morally indignant news anchor in the process. It's a quaint little thriller where everyone roots to see that news director get his ultimate comeuppance! And (spoiler alert), he does.
The film was uploaded to YouTube. I'm linking you to it, but of course, there's no guarantee it will remain posted very long, so check it out while you can – or you can always visit me to enjoy my pristine laser disc copy (don't judge me!)!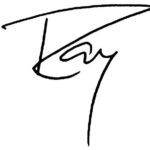 ;