WAZE 2 UTILIZE UR NEWS CHOPPER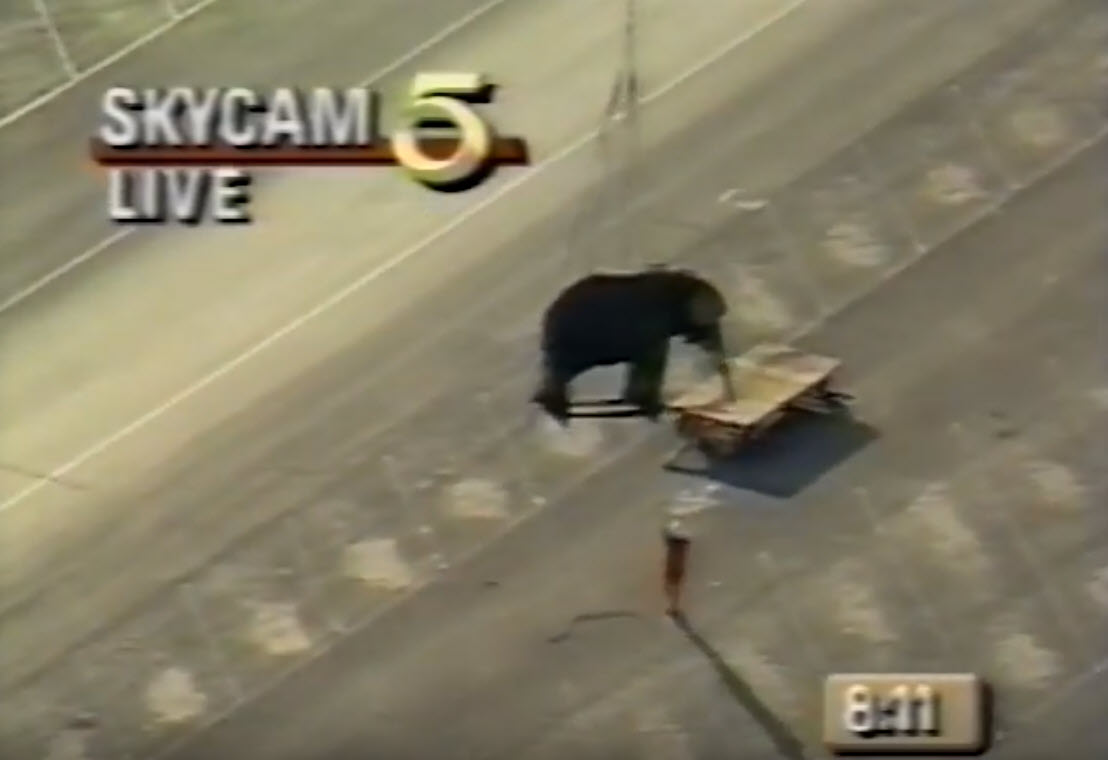 One of my greatest resources while producing The KTLA Morning News was Skycam 5 – our news helicopter, and the people inside – traffic reporter Jennifer York, a photographer (often Martin Clancey) and their pilot (usually one of the Tamburro brothers). With L.A. traffic being a commuter's worst nightmare, the chopper was in the air four hours daily with scenes from traffic tie-ups in every direction. The chopper was also one of our greatest tools in covering breaking news. In fact, early on, we found a huge audience from an exclusive story KTLA broke thanks to our chopper – the massive flooding in Ventura County where torrents of water literally washed away a mobile home park. You can check out a quick recap of that exclusive footage here before I go on to address the "elephant in the air"…
That jaw-dropping footage is responsible for the early success of the KTLAMN. After we arrived overhead, no other stations could get their choppers to the area because the rain had closed in and they shut out! Assignment manager Toni Molle and I got lucky when we decided to send the chopper to Ventura County after hearing reports of some flooding. It was a risky move because rain causes massive traffic accidents. Sending the chopper an hour north would prevent us from covering any major L.A. traffic accidents. That risk paid off in spades. Viewers were calling their friends and relatives urging them to turn on 5. Fortunately, once those viewers found us, they stayed with us through the following years.
But the chopper is so much more valuable than just for breaking news and traffic reports. I discovered that while on the air one day. In the control room, I looked up and Martin the photographer was pointing his camera at the top floors of the First Interstate Bank Building downtown. He was just peeking in the windows with his camera.  It was awesome – and moments later it was on the air!
"Window Shopping" became a regular feature on the Morning News. But this was just the beginning. Martin, Jennifer, and John Tamburro in Skycam 5 were always looking for opportunities to show us their view from the sky. Just a few days after our first Window Shopping adventure, they found an elephant in the air!
Now yes, I realize shipping an elephant out for cleaning at Disneyland is not exactly breaking news. And that's exactly the point! It's just not something we see every day. And since the chopper was nearby, what the hell, let's show a sight happening in Anaheim – let's see how other people (or stuffed elephants) are spending their day. As the producer, you need to think of your chopper as your own, exclusive, private window on the outside world – and you alone get to pick and choose when to share the magical, unusual or everyday run-of-the-mill goings-on that are happening right outside your window with viewers.
Aside from O.J. Simpon's freeway chase, and the Northridge Earthquake, the Malibu Firestorms and the nickel and dime spot news we covered all the  time, Skycam 5 has been used to bring us countless moments of unstaged, unexpected eavesdropping pleasure. Here are just a few examples:
We once watched the woman formerly known as Bruce Jenner bring in his garbage cans at his Beverly Hills estate;
We watched some skinny dippers enjoying their backyard pool (from a safe distance, of course);
We witnessed three bears leisurely cooling off in someone's Rancho Cucamonga pool;
We showed ridiculously expensive mansions in Bel Air and gave clues to the anchors to try to figure out who lives there (Lionel Richie);
We had a great recurring segment called "Filthy Backyards", which showed these massive junk yards behind many rural homes and we'd try to identify some of the junk there, like a Model T we found one day;
We once followed a limousine just to see who would get out of it. It was Fabio.
We followed a runaway dog;
We watched jetliners taking off and landing at LAX;
We followed skiers down the slopes at Mammoth Mountain;
We'd watch crossing guards as they escorted school kids across the street, saw cowboys horseback riding on the beach, and witnessed whales congregating off the shores of Long Beach. Whatever's happening out there, we'd show it. Sometimes something completely unexpected would happen. It's "live" TV. Allow it to happen.
Your chopper is an essential tool not just to show viewers what's happening in their town. It creates a connection –  viewers feel connected to their city – and to us – because we're sharing a window and a view that no one else is opening for them. Your morning show is a large hall of windows you're opening to viewers. Your chopper is the magnificent skylight above that gives you a stunning view unlike any other. Open that window. A lot.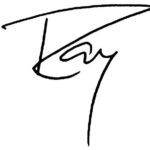 OTHER KTLA MORNING NEWS POSTS
Your Left-Brain Boss Is Killing Your Creativity
A Priceless Portrait of TV's Past!
Your Left-Brain Boss Is Killing Your Creativity!
They're All Gonna Laugh At You