Appreciate Inquiry could have a dramatic effect on the productivity in your newsroom. I've seen the powerful results AI's had on people in addiction recovery and on businesses of all types around the country.  At a recent seminar I attended on the subject, I heard from countless people how their businesses and industries have rapidly improved by applying the principles of appreciative inquiry.
It's too bad so many news managers have absolutely no idea what the concept is – or how to adapt it to their individual business unit. Here's a quick explainer of appreciative inquiry by expert Jackie Helm:
Below I've added more information from Wikipedia on AI and the results its generating: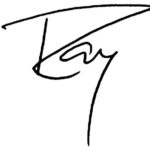 Appreciative inquiry (AI) is a model that seeks to engage stakeholders in self-determined change. According to Bushe "AI revolutionized the field of organization development and was a precursor to the rise of positive organization studies and the strengths based movement in American management."  It was developed at Case Western Reserve University's department of organizational behavior, starting with a 1987 article by David Cooperrider and Suresh Srivastva. They felt that the overuse of "problem solving" hampered any kind of social improvement, and what was needed were new methods of inquiry that would help generate new ideas and models for how to organize.
Cooperrider and Srivastva took a social constructionist approach, arguing that organizations are created, maintained and changed by conversations, and claiming that methods of organizing were only limited by people's imaginations and the agreements among them.
The five principles of AI are:
The constructionist principle proposes that what we believe to be true determines what we do, and thought and action emerge from relationships. Through the language and discourse of day to day interactions, people co-construct the organizations they inhabit. The purpose of inquiry is to stimulate new ideas, stories and images that generate new possibilities for action.
The principle of simultaneity proposes that as we inquire into human systems we change them and the seeds of change, the things people think and talk about, what they discover and learn, are implicit in the very first questions asked. Questions are never neutral, they are fateful, and social systems move in the direction of the questions they most persistently and passionately discuss.
The poetic principle proposes that organizational life is expressed in the stories people tell each other every day, and the story of the organization is constantly being co-authored. The words and topics chosen for inquiry have an impact far beyond just the words themselves. They invoke sentiments, understandings, and worlds of meaning. In all phases of the inquiry effort is put into using words that point to, enliven and inspire the best in people.
The anticipatory principle posits that what we do today is guided by our image of the future. Human systems are forever projecting ahead of themselves a horizon of expectation that brings the future powerfully into the present as a mobilizing agent. Appreciative inquiry uses artful creation of positive imagery on a collective basis to refashion anticipatory reality.
The positive principle proposes that momentum and sustainable change requires positive affect and social bonding. Sentiments like hope, excitement, inspiration, camaraderie and joy increase creativity, openness to new ideas and people, and cognitive flexibility. They also promote the strong connections and relationships between people, particularly between groups in conflict, required for collective inquiry and change.
Some researchers believe that excessive focus on dysfunctions can actually cause them to become worse or fail to become better. By contrast, AI argues, when all members of an organization are motivated to understand and value the most favorable features of its culture, it can make rapid improvements.
Strength-based methods are used in the creation of organizational development strategy and implementation of organizational effectiveness tactics. The appreciative mode of inquiry often relies on interviews to qualitatively understand the organization's potential strengths by looking at an organization's experience and its potential; the objective is to elucidate the assets and personal motivations that are its strengths.