This one time…. I left the control to walk into the studio to make sure everything was set up for a kids segment we were doing on The KTLA Morning News. It was some kind of promotion to get kids to read books. All the kids were in place on set and all the proud parents were hanging out up against the wall. As I turned from the set to return to the control room, bam! I ran right into Carrie White. Well, that's who I saw. It was actually Cissy Spacek there to cheer on her kid. Scared the living crap out of me for a second there!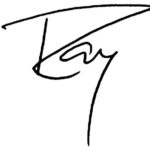 OTHER KTLA MORNING NEWS POSTS
A Priceless Portrait of TV's Past!
Your Left-Brain Boss Is Killing Your Creativity!