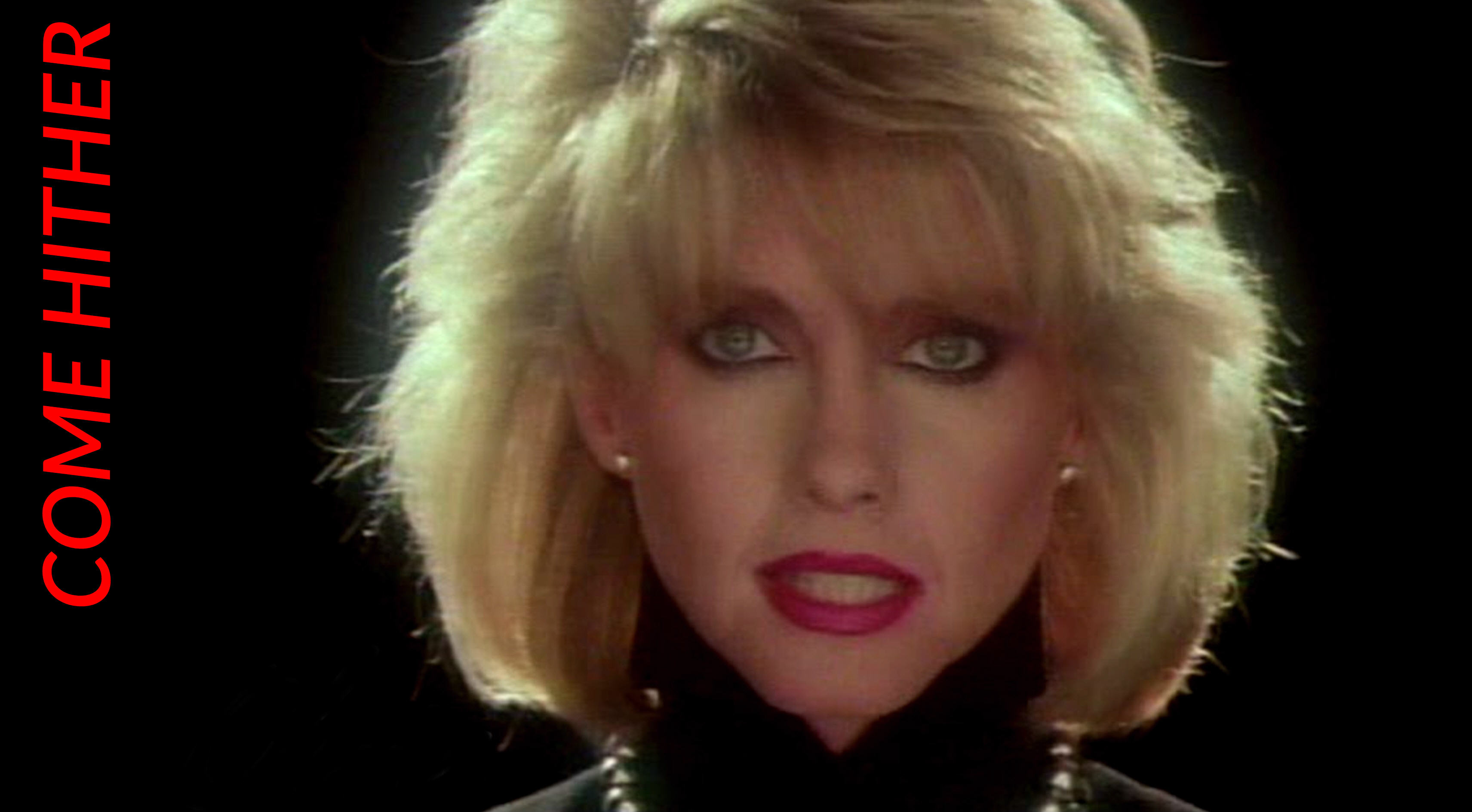 I'd just like to let it be known that I played a small but significant role in rescuing a classic #1 hit from musical obscurity. When Olivia Newton-John guested on KTLA the first time (1991), she was all decked out in leather, sporting the final days of her sensual Soul Kiss look.
Just before we shot the interview, we found ourselves alone as she was touching up her flawless face in the makeup room. I was sitting on the floor nearby, my shirt carelessly unbuttoned, quizzing her on her upcoming concert tour. Turning to look at me in an alluring, come-hither pose straight from the Totally Hot album cover, she asked,
"So Ray, which of my old songs would you want to hear in concert?"
Without question, I said,
"Have You Never Been Mellow."
Surprised, but in her playful Aussie accent, she said,
"Really? You don't think that song's so dated?"

"No way Liv",
I said barely above a whisper as I rested my hand on my ripped, exposed chest.
"It takes me back to a more melancholy place and time".
For a misty moment, our eyes locked…both of us confusing our passion for music with our passion for, well…
Her eyes glazed over as if caught up in a dream sequence featuring the two of us as Bohemian lovers. But when she returned to reality, briefly breathless, all she could utter was,
"Hmmm, interesting",
…breaking our eye contact as she quickly turned back to the mirror – her hair splashing in slow motion around her reddened, angelic face.
Ever since those private moments between Olivia and I, she's opened every one of her concerts with the sweet strains of Have You Never Been Mellow.
Perhaps it's musical Morse Code.
Message received, Olivia!
That's how I prefer to remember our intimate yet oh so innocent conversation. That, too, was a more melancholy place and time.