-Hidden Page-
It is my honor to present to you a recently revised video profile of my mother, Anna Mae Bullen – In Her Own Words. I first finished this piece in 2007. But since then, so many things have happened in her life, that it was calling for a 2021 update. The most recent additions include Anna Mae meeting her two great-grandchildren, Charlotte and Caleb.  She just met Caleb two weeks ago – outside – socially distanced! Also here I've included deleted content – some stuff from the 2007 version that didn't make this cut. Enjoy!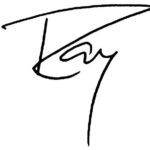 ANNA MAE – IN HER OWN WORDS
DELETED SEGMENTS:
"TERMS OF ENDEARMENT" MONTAGE

"A MOMENT WITH ANNA MAE" – CAMERA UP YOUR BUTT

BULLEE-NOMINATED MUSIC VIDEO
"FLY"
Raymond J featuring Barry Pintar

BULLEE-NOMINATED MUSIC VIDEO
"QUICK! COME GET YOUR KIDS"
Raymond J

MOMENTS WITH HER GRANDCHILDREN

WALKING DOWNSTAIRS TO OPEN PRESENTS
Every year, we walk downstairs at Nana's house to open presents. This is a compilation of several years doing just that!

Copyright 2021 by Raymond J Brune Productions