California Live premiered recently on the NBC affiliates in Los Angeles, San Diego and San Francisco. It's a half hour lifestyle show airing at 11:30AM, showcasing all the benefits of living on the California coast. Full disclosure: I interviewed for the position of Executive Producer for California Live late last year, but the guys at KNBC, where the show is produced, went with someone else. No worries. It wasn't meant to be – and I remain a fan of KNBC General Manager Steve Carlston.
I can't find a full episode on-line, but I came across a sizzle and a segment from the show's San Francisco reporter. Here's the sizzle:
Danielle Nottingham and Jessica Vilchis have been hired as hosts. I can't tell much about the show's format from that clip, but I can get a good grasp on the talent.
Danielle is a find. Before hosting California Live, she was a correspondent for CBS News. She comes across as warm and likable from various clips I found of her on YouTube. The key to this show's success is finding warm, non-threatening female talent who will appeal to the show's primarily female viewers. I think Danielle meets that criteria and I suspect she will become an even stronger host as she gets more experience shooting segments that are not heavily scripted. If she learns to work the camera, she'll go a long way in connecting with viewers. I found a shot of her on-set at CBS where she looks stunning. Amazing lighting, makeup and hair. I hope CA Live will build on that look – it's tricky to pull off if she's going to be in the field a lot, but the producers really need to capture that look for her on set. Overall, I'd hire her in a second and just may steal her away someday!
Jessica has done some acting and hosting at the Tennis Channel and at E! (after I had left). She has a great look and appears to be game for anything on camera, but I'm not sold on her. She doesn't come across as warm in my opinion. That was Megyn Kelly's number one fault at the network. Jessica doesn't have the "harshness" of Megyn, but I suspect it will be tough for her to connect with female viewers if I'm right about the lack of warmth.
I also got a peek at the show's San Francisco host:
She's Kimberly Caldwell-Harvey, a singer and former host of Oxygen's Best Ink. She reminds me a lot of Ann Jillian, whom I adore. But Kimberly too, in my opinion, doesn't have that warmth that's going to strike a chord with female viewers. In the segment above, she was touring San Francisco's Chinatown. It was a nice feature piece and she was energized and excited. She worked well alongside the celebrity chef and made strong eye contact with the camera so viewers feel they're part of the story.
I'll reserve judgment on the show as a whole until I've seen one or two complete episodes. I'm really curious to see what they've come up with and compare it to my own format ideas. Best of luck to everyone involved!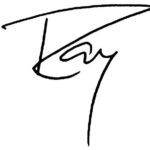 RELATED POSTS: